IASD THEME BASED LEARNING
(Under Construction, Keep Checking Back!)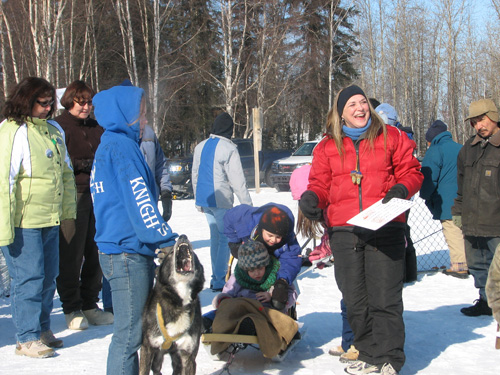 A primary through secondary unit based around the annual Iditarod race,
which engages students in a variety of learning activities surrounding the
history and community engagement of the Iditarod.

Note: Many lessons fit into multiple grade categories and lend themselves
well to the multi-graded classroom.
Primary Teacher Judy Kuhn briefs a mushing team at one of the 20+
Mini-Iditarods that she organized in McGrath. Retired McGrath school-teacher Judy Kuhn (1985-2011) uses the Iditarod to teach thematically–math, history, and social studies. See how she does it.