Quilting Fun with Ms. Betty
Blackwell students had fun learning to quilt with Ms. Betty. Check them out:

Ms. Betty loves to rip out seams.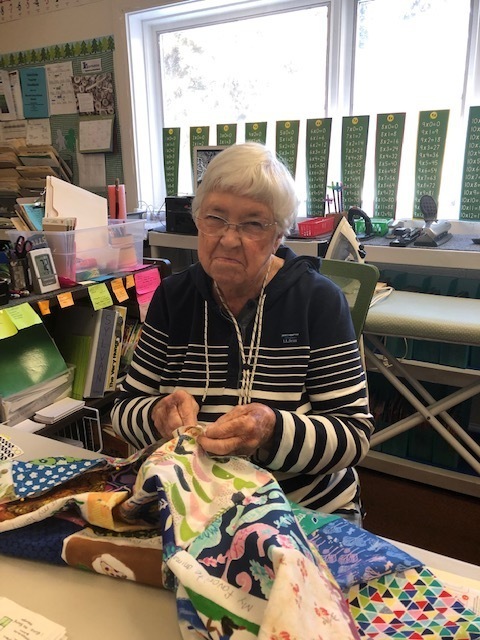 Julianna sewing away.
Ms . Betty teaches preschooler Dreyton about presser foot, needle, sewing straight seams, and KEEPING FINGERS AWAY FROM THE NEEDLE.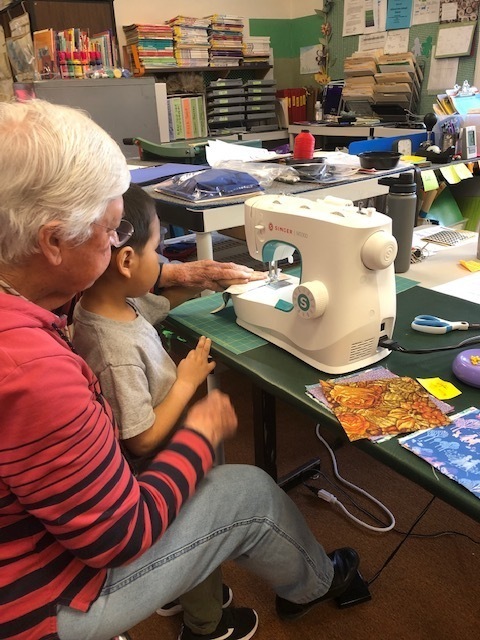 Sister Fairah takes over and teaches him how to work the foot pedal.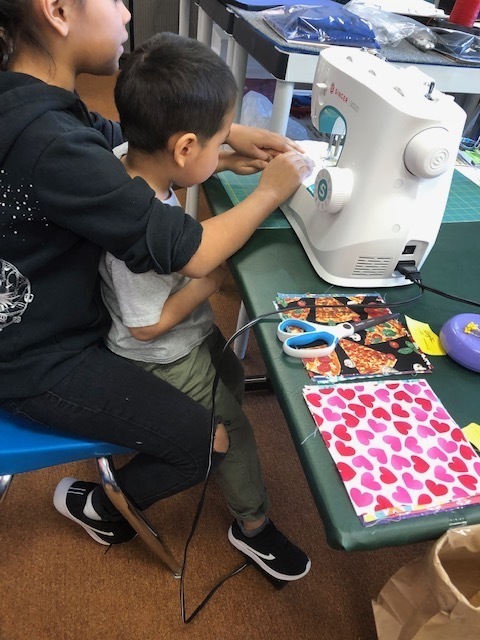 Oh boy rows 1 and 2 - almost finished!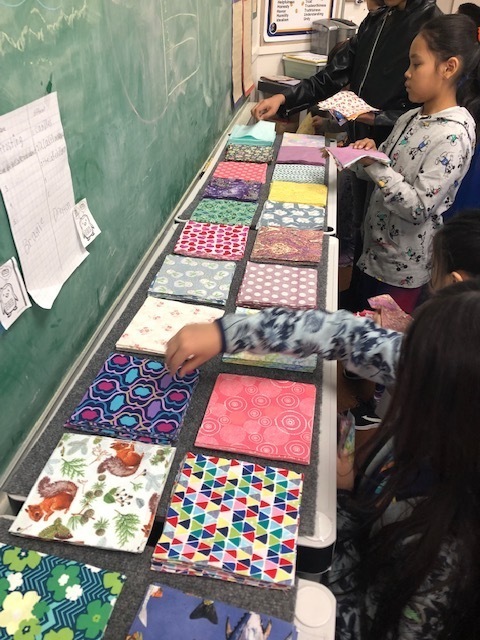 Quilting is hard work according to Chance.

Braylie follows the pattern directions as she lays out her quilt top.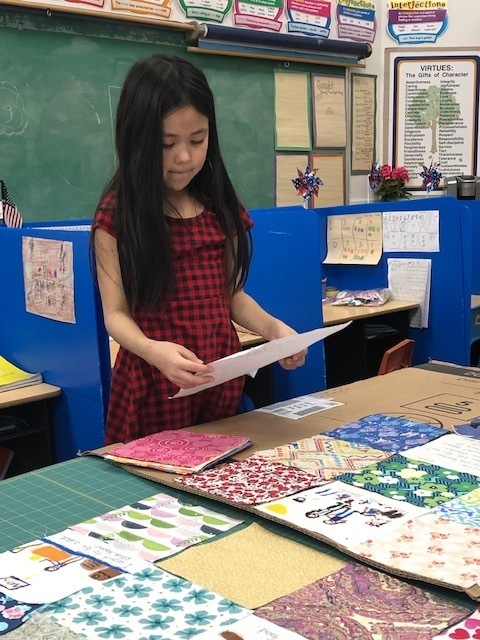 Ms. Betty cut 70 yards of fabric into 6 1/2 by 6 1/2 inch blocks.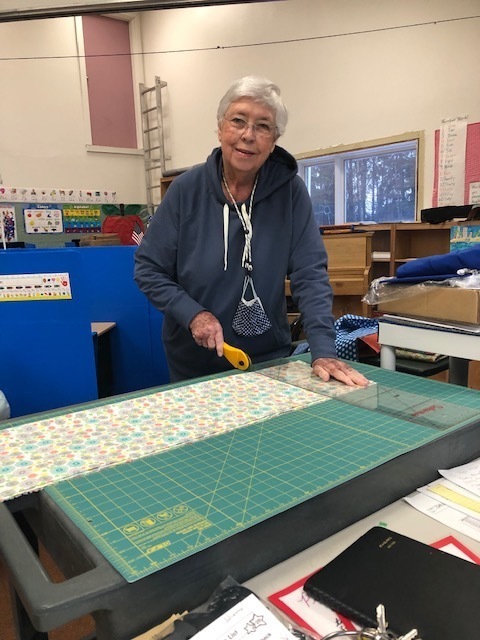 LeAnn loves to steam iron.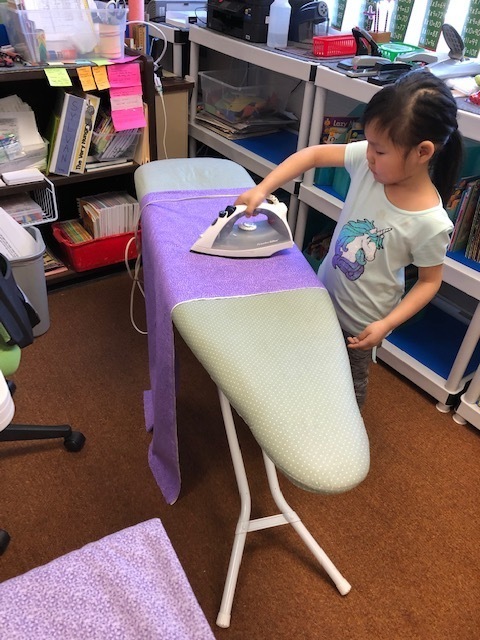 The kiddos ironed all 70 yards of fabric!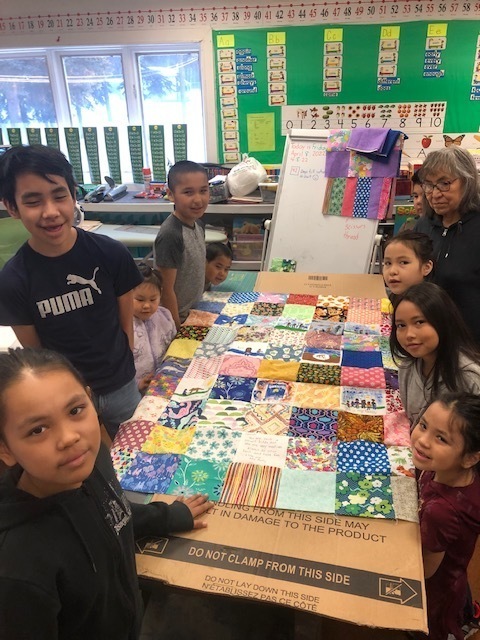 Look at our fabulous quilt!